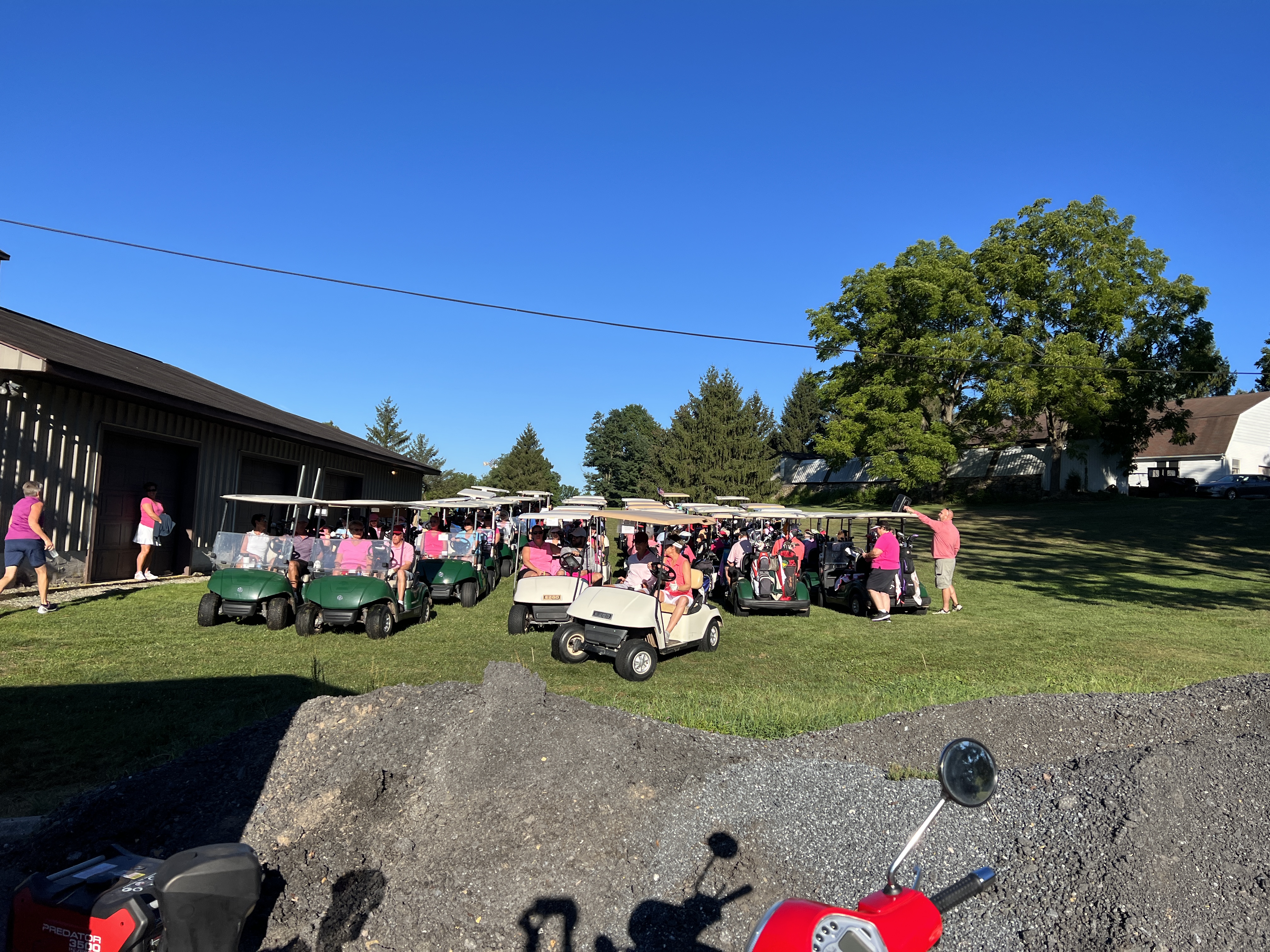 Let us plan your next Golf Outing!
We are thrilled that you are considering Tree Top for your upcoming event!
Please review the following information and contact us with any questions.
2022 Outing Rates*
| Number of Golfers | Rate/Person | Format | Picnic Area Included |
| --- | --- | --- | --- |
| 10-20 | Regular | Tee Times | Clubhouse Patio |
| 20-60 | $34.00 | Modified Shotgun | 1/2 Pavilion |
| 60 | $30 | Full Shotgun | Full Pavilion |
* Outing rate includes Greens Fees with a cart.
* Soft drink and Hot dog included at the turn for an additional $2.50 per participant.
* Lunch Tickets will be given to event organizer and must be presented in Clubhouse to redeem.
Shotgun Starts:
A minimum of 7 Foursomes (28 Golfers) are required for a "Shotgun" Start. Starting holes will be at the discretion of the Superintendent. "Shotgun" will be sounded at your requested start time, please plan accordingly so that all golfers are in place at that time.
OUTING STYLE:
Based on the number of golfers participating in your outing, you may be offered Starting Tee Times or a Shotgun Start.
PICNIC AREA:
The Covered Pavilion is available for use during or after your Outing at no additional charge! For smaller outings with another group scheduled on the same day, each group will be allotted half of the pavilion space. For groups of 20 or fewer, the back patio of the Clubhouse makes for a perfect place to gather after your round!
Tables and chairs provided. Outings will need to provide their own paper products and table covers (if desired). Assistance with catering plans available upon request.
CONTESTS:
We are happy to provide contest markers and cards for any contests you wish to have during your event. Closest to the pin, Longest Drive, Longest Putt, etc. may be placed on the holes of your choice (but may be relocated, if needed, at the Superintendent's discretion).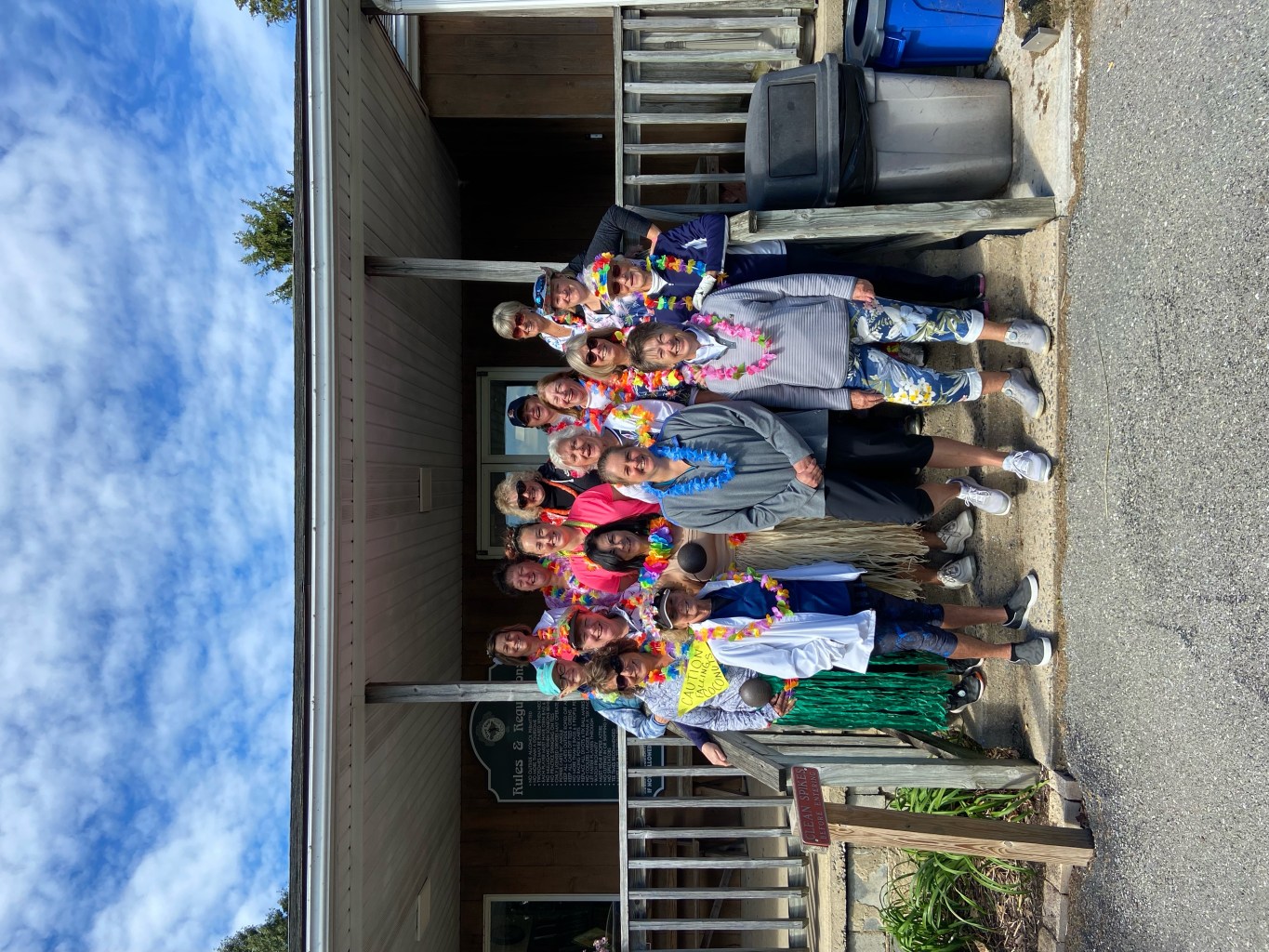 Additional Information:
No outside alcohol permitted. If would like to provide alcoholic beverages to your golfers, we have a Tab system for use during your event.
Tree Top has a beverage cart in circulation most weekends during the summer and will be available during your outing. If you would like to make sure the beverage cart is available for Spring/Fall outings, please make sure to let us know ASAP.
Carts participating in your outing will be marked to help us keep your outing together. (for smaller events)
Additional carts for non-golfers involved in the outing are not guaranteed. If you wish to have individuals running contests on some of the holes, please make sure to let us know in advance and plan to bring a folding table, lawn chairs, or a pop up tent for them to use, as needed. (We will be happy to help coordinate.)
Hard liquor is not permitted on the course at any time.
Final player count due 1 week prior to your outing. For groups larger than 80 golfers, finalplayer count due 2 weeks prior to outing. Please email to Info@TreeTopGolf.com.
Outings may be scheduled any time except Tuesday evenings or Wednesdays.
In the case of inclement weather, we will work with you to reschedule at no additional fee.
All general course rules apply.
CANCELLATIONS:
MORE THAN 1 week prior to Outing – Full refund minus $15 administrative fee.
3-7 days Prior to Outing – 75% refund
1-2 days Prior to Outing – 25% refund
Let's Pick a Date!
Submit the form below to be contacted to discuss your event.