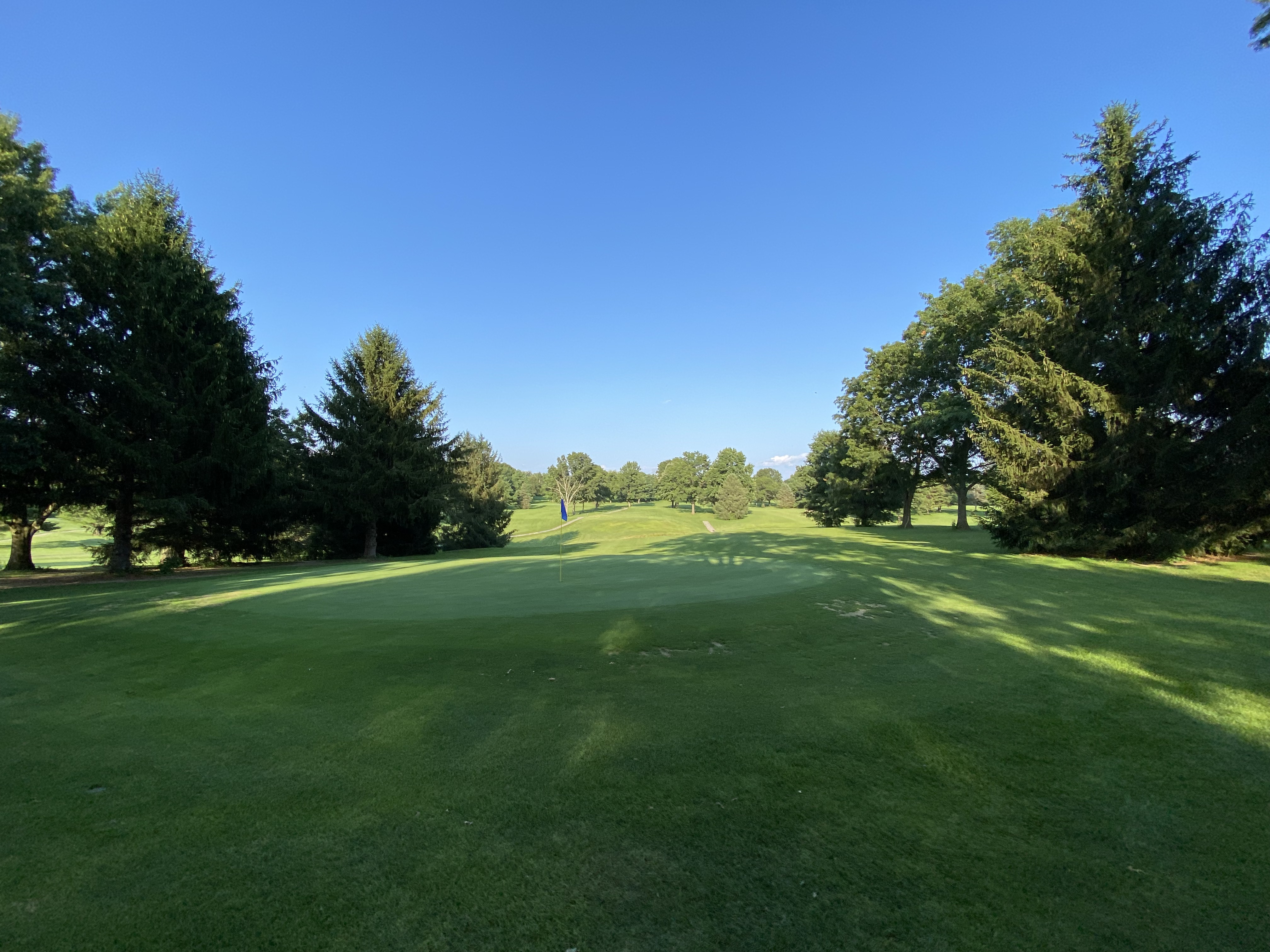 Welcome to Tree Top Golf Course!
For a great golf experience at an affordable price, Tree Top has what you are looking for!
Tee Times Recommended.
Tree Top is a family owned and operated course in rural Manheim, PA.
Our wide array of challenging holes provide a fun and unique experience for the first time player as well as the seasoned golfer. Tree Top is an 18 hole, par 65 course open year-round, weather permitting. The Clubhouse serves as an excellent location to kick back, relax and enjoy a snack after your round. For a great golf experience at an affordable price, Tree Top Golf Course has what you are looking for!
Course Policies
No outside alcohol permitted.
You may bring your own cooler, but it must be no bigger than a "six pack" size and fit in the basket of your cart (the white carts have a slightly smaller basket than the green carts & your cooler must be able to fit in either one!) If your cooler does not meet the above criteria you will be asked to return it to your vehicle.
Please have your ID, you will be carded to purchase alcohol.
Golfers under 25 who are accompanied by individuals under 21 will not be permitted to purchase alcohol.
No spectators permitted.
All players must have their own bag of clubs.
Please arrive 10 minutes ahead of your tee time and plan to tee off at your scheduled time.
Tee times are recommended.
You must be 21 years or older to rent a power cart. Under 21 may leave their ID with a clubhouse attendant to rent a cart.
Carts will be double rider or you may walk. An additional fee will be charged if you would like to ride alone.
Please do not touch the flagsticks. Cups have been modified so your ball will remain reachable when in the cup.
No groups larger than 4 players.